1940s Set of 11 R J Journet & Co Series of Popular Puzzle Wooden Original Box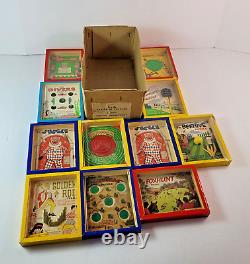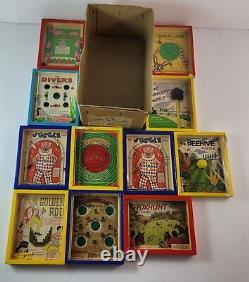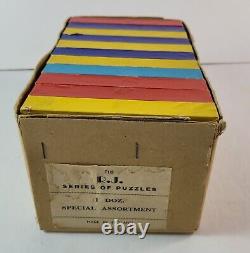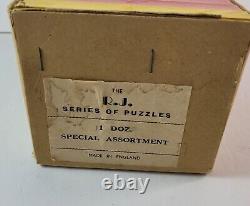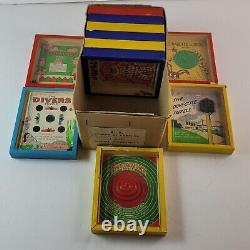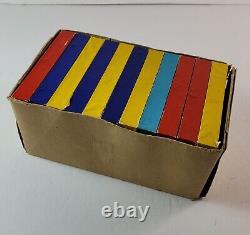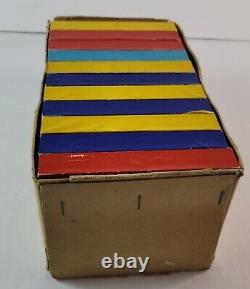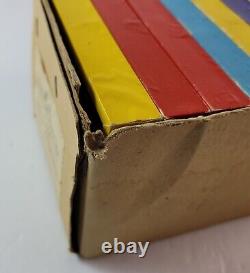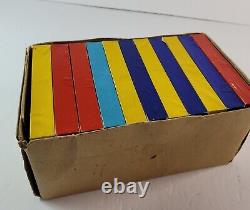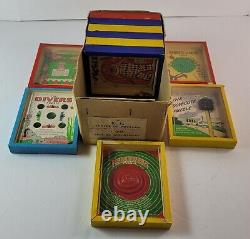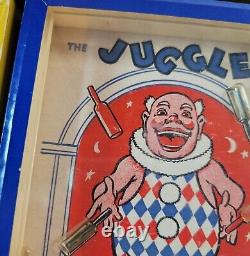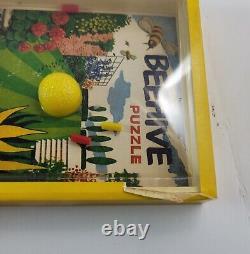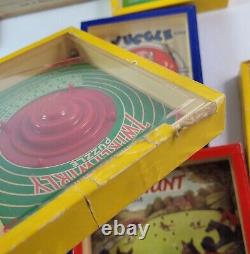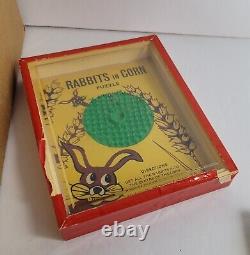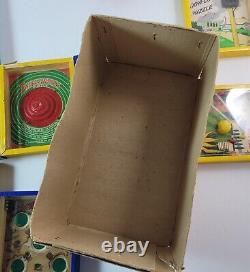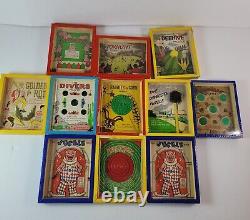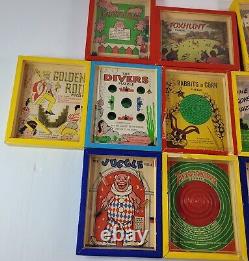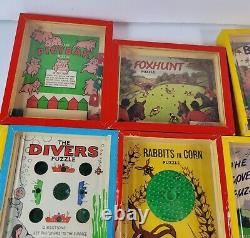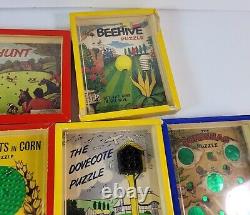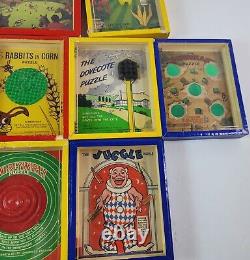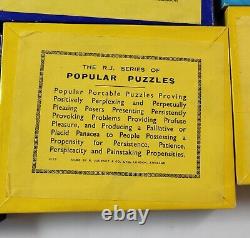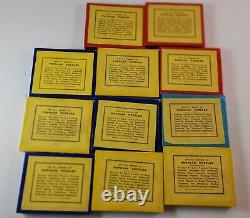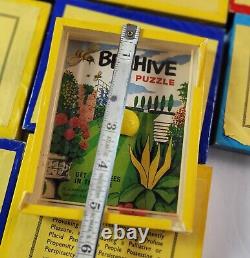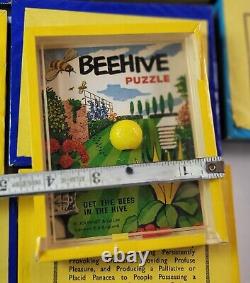 This is a vintage Complete Box Set of 11 R J Journet & Co Series of Popular Puzzles Wooden Puzzle Games. Comes with the ORIGINAL BOX they all came in which I have never seen. The box is labeled and says this is the "Special Assortment". Note the box says there are 1 dozen puzzles but with these 11 the box is full and it doesn't look like another would fit. These are basically new old stock, although they have shelf and storage wear.
They were found in the estate of an Indiana couple that ran a General Store for many years. Many other items from their store were found there. CONDITION DETAILS: Very all excellent to very good pre-owned condition. The original box is excellent with very minor wear and slight water staining on one side.
The puzzles themselves have some cosmetic wear, some more than others, mainly to the edges where the material has tattered some. One also has a hairline crack and one of the two clown puzzles has a slot piece (where the wooden pegs are suppose to go) that came unattached inside the puzzle. Otherwise this is in great shape.
All items are cleaned and tested unless otherwise noted. If an item has any defects we do our best to be as detailed as possible about them in the description and to take pictures of any major defects, however, many of our items are antiques and second hand and therefore will have the normal wear-and-tear that is to be expected from items of this nature.
We offer a 100% satisfaction guarantee. We're sure we can work something out!