Antique Club Box Chess Set in the Original Wooden Box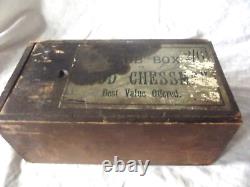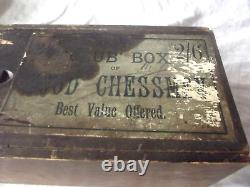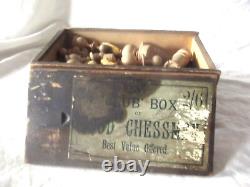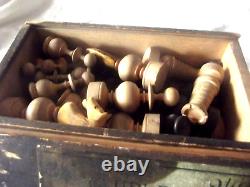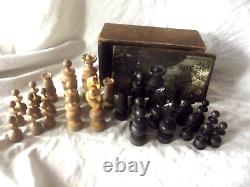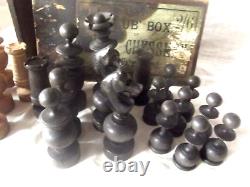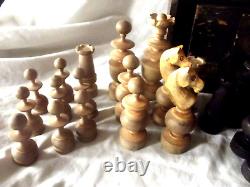 As you can see this set has had a life. Some of the pieces are a little grubby and the box is a bit beat up. I think this just adds to its character, it been well used over the years.
The box is 21cm x 12cm x 9cm deep.