CHESSMEN/PIECES/SET WOOD USA MADE BROWN/BLACK In Wooden Box Dated 1933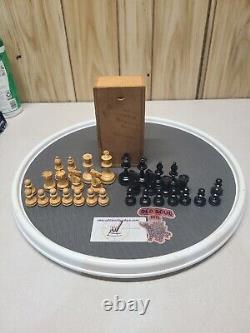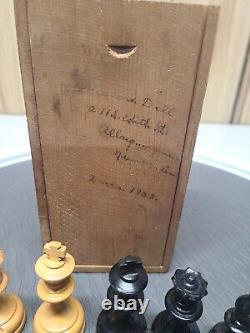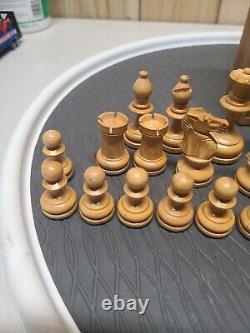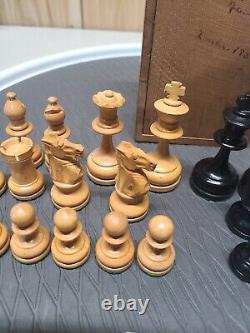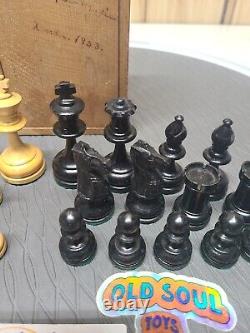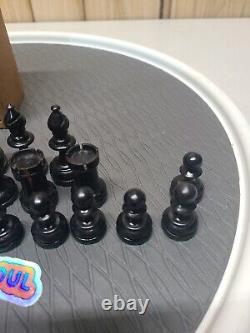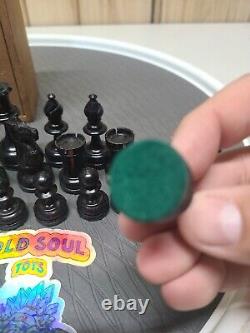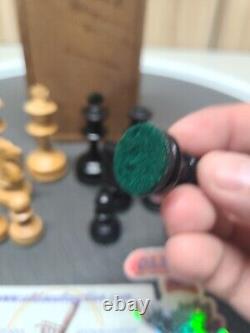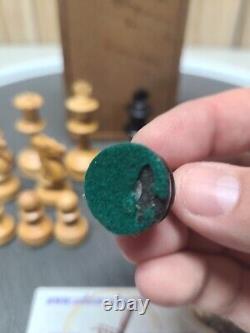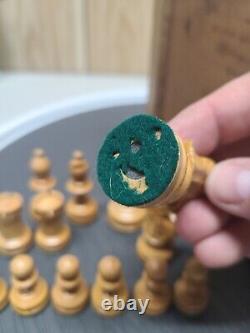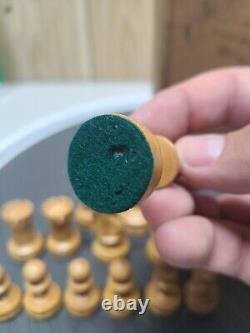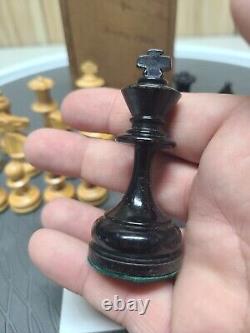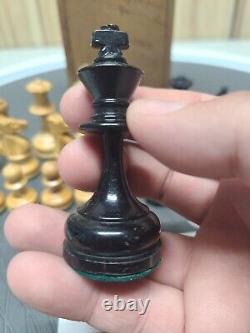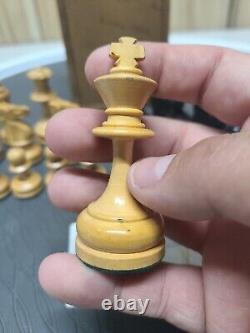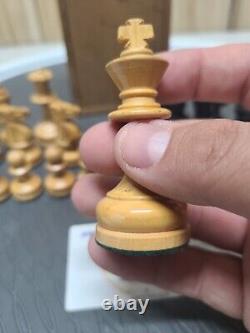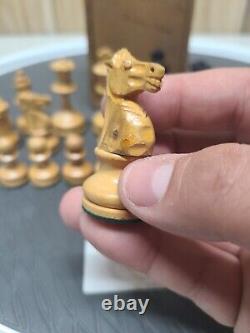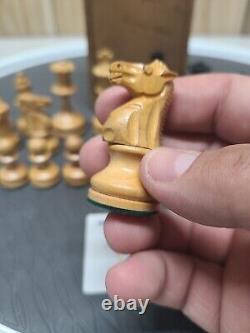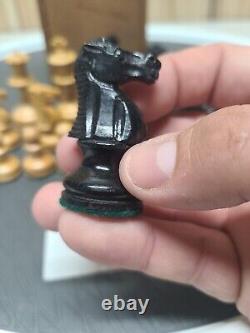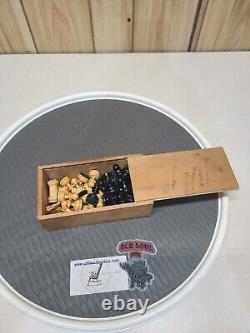 Really cool set bought at an estate sale. All pieces are wooden with felt bottoms. The box has a stamp on the bottom that reads 48.2240, which I'm assuming was the part/ item number. King is 2.5 in. Tall and some felt bottoms have wear.
Lowe set, but it's hard to tell.