EVL Set of 4 Apple Boxes with Carrier Box for Studio, Film Set & Photography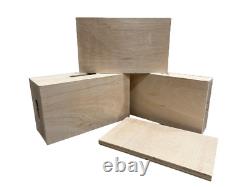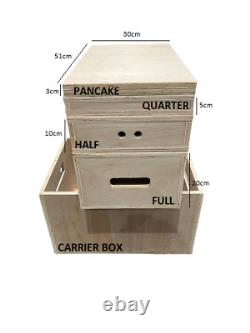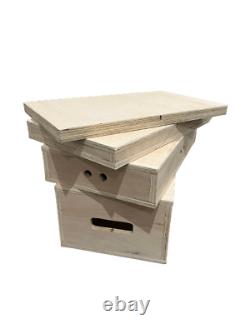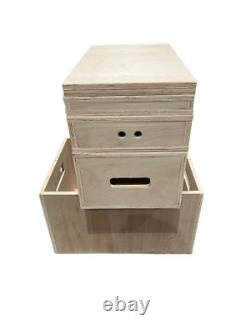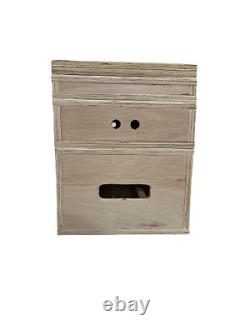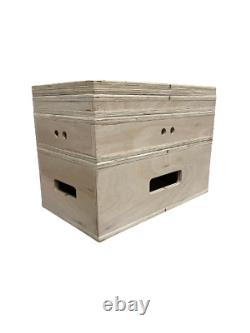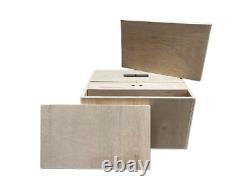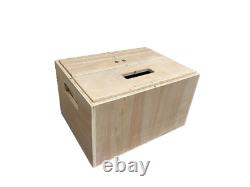 Multi-Use Apple Boxes - The Handiest Tools to have on Film Location, Photography Set or in Studio! Use them for Propping, Leveling, Standing or Sitting. 4 Different Sizes - Get any height from 3-51 cm by placing in different positions. MOST VERSATILE TOOL FOR PHOTOGRAPHY & FILM MAKING. Give your production a lift with the EVL Set of 4 apple boxes, the handiest tool to have on location or in the Studio.
It is a 4-In-1 Apple Box Set that includes full, half, quarter, and pancake sized apple boxes, all made of high quality 15 mm ply wood. They come in handy as seats, as support for equipment, and are perfect for raising a prop, table, person, dolly track, camera, and much more. And you can stack and combine these apple boxes to achieve any desired height you want. Construction: 15 mm Ply Wood.
Dimensions (LxWxH): Full Apple Box - 51x30x20cm, Half Apple Box - 51x30x10cm, Quarter Apple Box - 51x30x5cm, and Pancake Apple Box - 51x30x3cm. Weight Capacity: Full Apple Box - 4.8kg/10.58lbs, Half Apple Box - 2.8kg/6.17lbs, Quarter Apple Box - 2.34kg/5.16lbs, and Pancake Apple Box - 1.87kg/4.12lbs. Carrier Box which can hold all of your apple boxes.