Grateful Dead Warlocks 6 Cd wooden cigar Box Set Hampton Virginia 1989 coliseum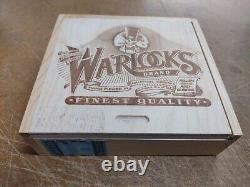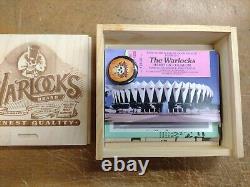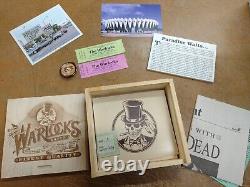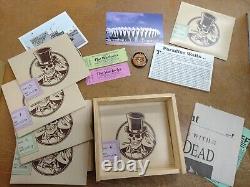 Grateful Dead Warlocks Cd Box Set. Grateful Dead Warlocks Box Set 1989 Hampton Coliseum VA Cigar Box package. All the accompanying souvenirs are intact and in perfect condition. There are two complete concerts, October 8-9, 1989.
At the time the band was experiencing a surge in younger fans and the box includes a flyer from the band asking fans to behave responsibly as some venues had recently banned the group after crowd problems pre and post-concert. Two classic late 80s shows featuring a mix of standards like' Playing In the Band'' and "Dark Star" to recent additions "Foolish Heart" and Feel Like A Stranger. There are also several covers from Traffic, Dylan and even a version of "Hey Jude". A must have addition to any Deadheads collection.