KRUGERRAND 2018 Gold 4 Coins set in Exclusive Wooden Box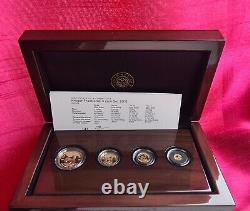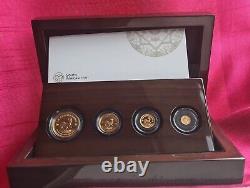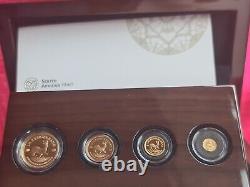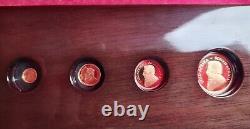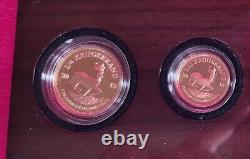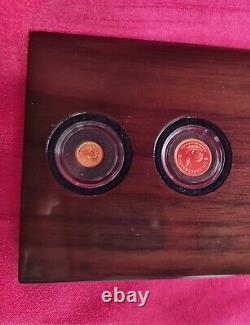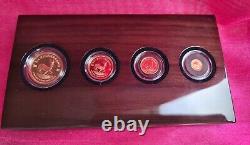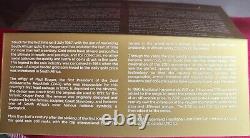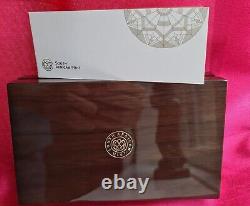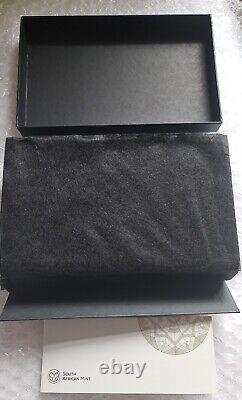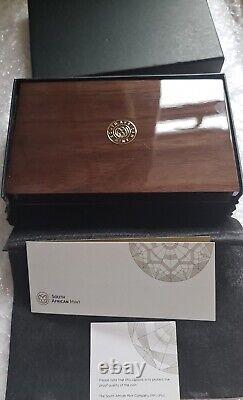 KRUGERRAND 2018 Gold 4 Coins set. This special edition set as issued by the South African Mint was released during 2018 as a'Fractional Set' with four of the fractional sizes of the classic gold Proof Krugerrand - The set includes 1/4oz, 1/10th oz, 1/20th oz & 1/50th oz coins. The 2018 Fractional Set is limited to just 200 certificated sets, and each coin is encapsulated and held in an internal display stand to enable you to proudly display this superb set.
The coin set is housed in the original issue laquered wood display case and the certificate of authenticity from the South African Mint.