Plastic Chess Set 4.25 King- Extra Heavy Weighted with Wooden Box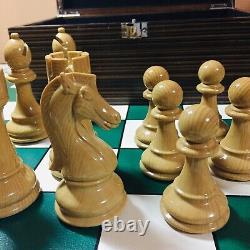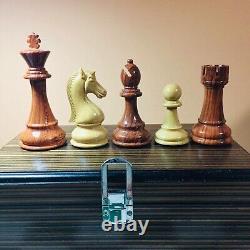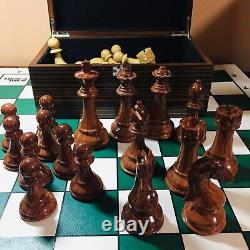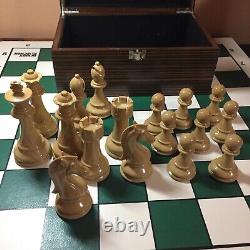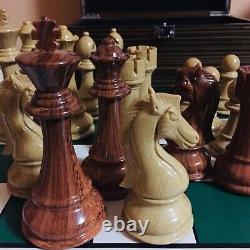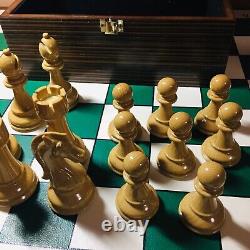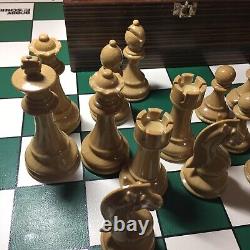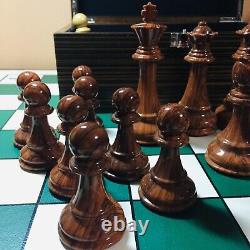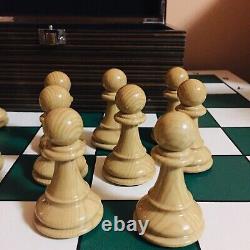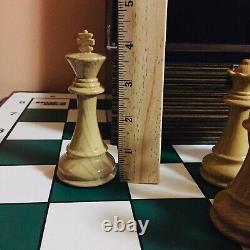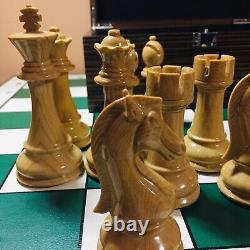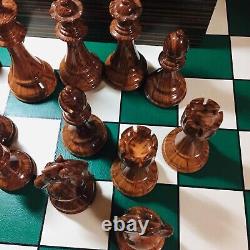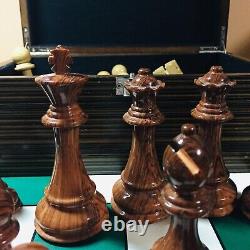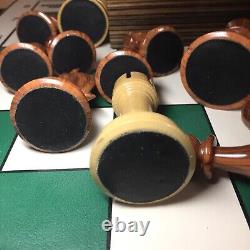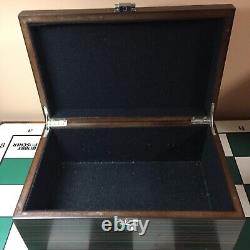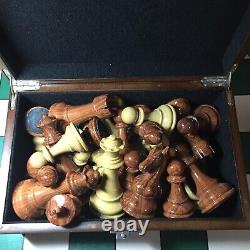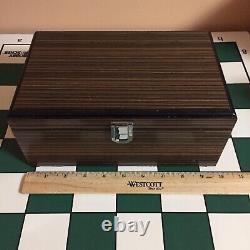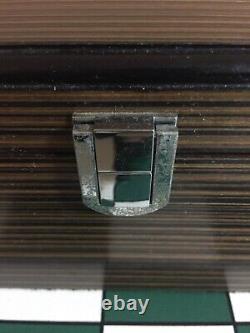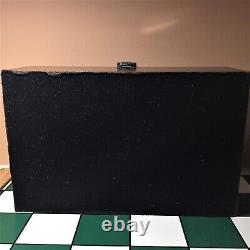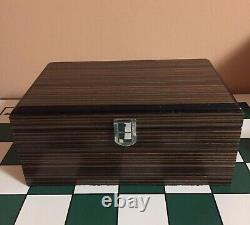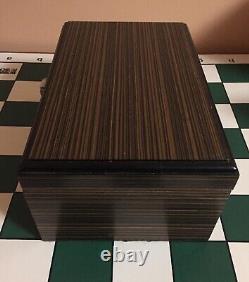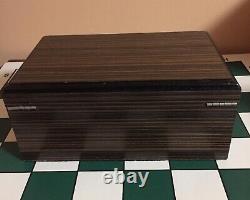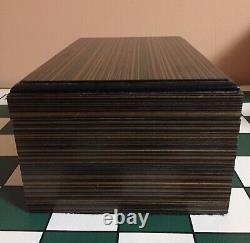 High Polymer Heavy duty Plastic Extra Heavy Weighted Chess Pieces with wooden Box King height 4.25 Inches Complete set of 34 pieces (including 2 extra queens) Pieces with nice padded leather bottom. All weights and leather pads included.
Total weight of pieces 4.5 pounds, Very heavy! Wooden Box is in good condition. Box is felted inside, minimal wear, there is corrosion in the metal clasp, Please see pictures for condition.