Rembrandt Artists Soft Pastels HUGE SET BEST QUALITY Wooden Box 3 TRAYS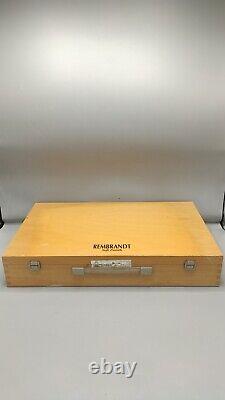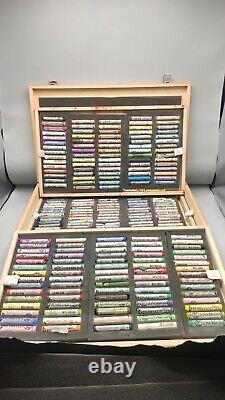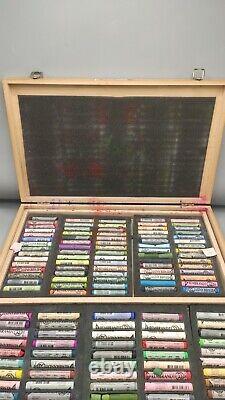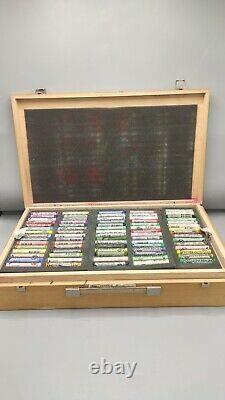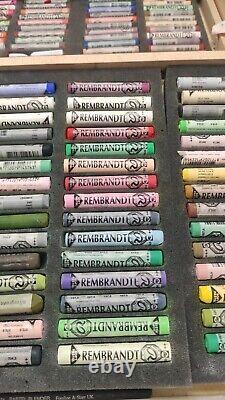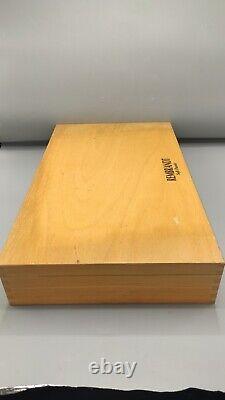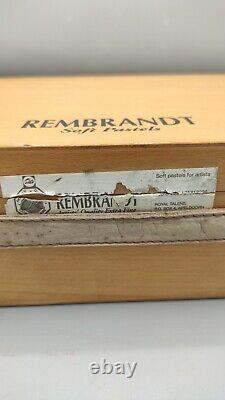 Huge set of genuine Rembrandt pastels for professional use. Artist quality 225 pastels in total in three individual wooden trays. All in wooden closable box. Some fine brushes also in the box.
Some very light use visible on the pictures.