Royal Talens Van Gogh Watercolour Wooden Box of 24 Paints & Brush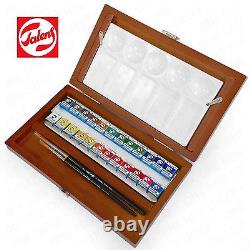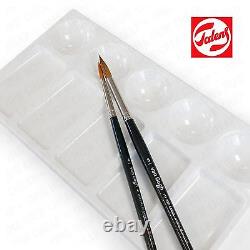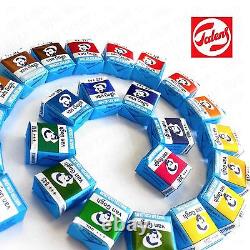 Royal Talens - Van Gogh Watercolour - Wooden Box of 24 Paints & Brush. Van Gogh Water Colour Painting Set from Royal Talens, ideal for beginners or for painting al fresco - Made in the Netherlands. Set contains 24 pans of Water Colour Paint (full list of colours in Product Description). The paint within the Van Gogh Water Colour range is made to an exceptionally high purity, allowing for both intense colours and subtle nuances, whilst retaining the highest degree of lightfastness. The sturdy and beautifully crafted wooden box with metal clasp adds further style to an already stunning set, whilst still maintaining the portability that has come to be expected from the Van Gogh range.
The set also comes with a removable paint holder, removable palette, and two paintbrushes.