Vintage Set of Poker Chips and Playing Cards in Wooden Box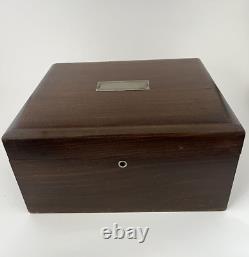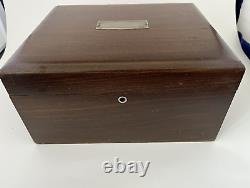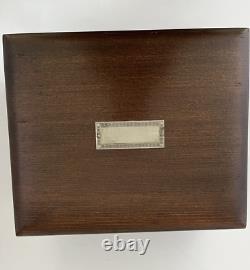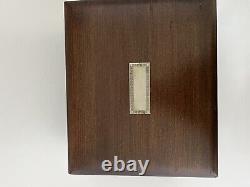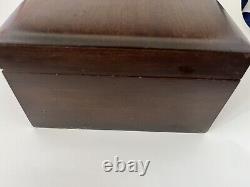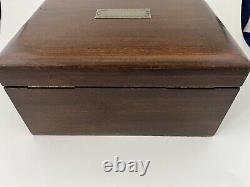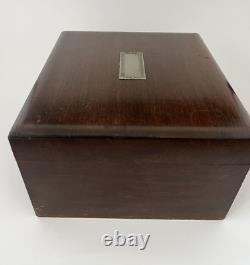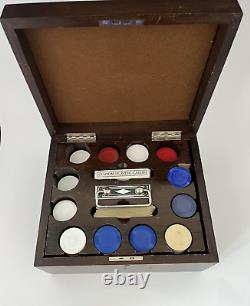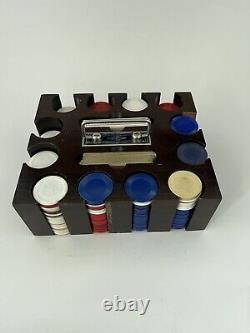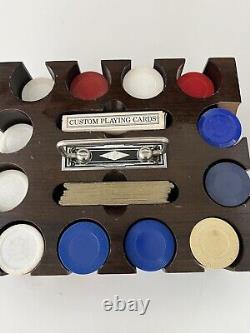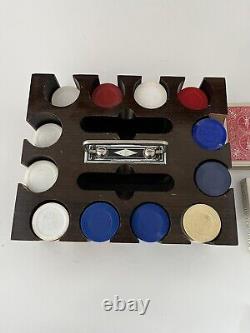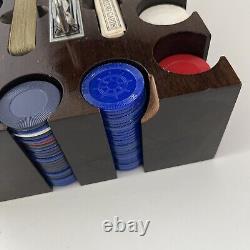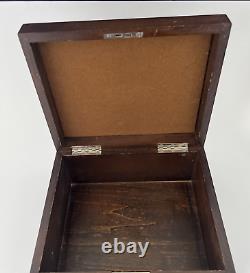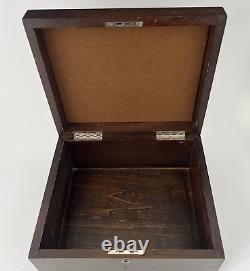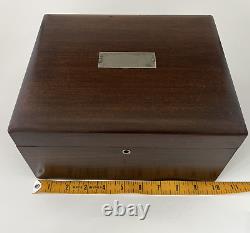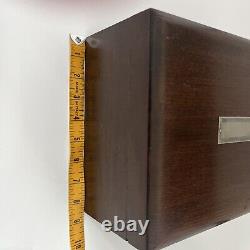 This is a beautiful, vintage set of poker chips, playing cards, and wood caddy all in a wooden, hinged box. I'm not sure of the wood type but it may be mahogany or walnut. It is solid wood, not particle board and veneer. The age of this set is probably 40-50 years. It measures 10" X 8.5" X 5. The hinges all function as intended, lid fits solidly and as intended.
The inside of the box is lined with felt. The lid has a small silver tone plaque on the top that can be used for monograming. There is NO monogram on this box. The caddy that holds the poker chips and playing cards has a folding metal handle to remove the caddy, there are 12 pockets for the chips and two pockets for playing card decks.
It has a keyhole closure; however, the key is missing. A few chips are missing.
Notice the one column or pocket for chips has a chipped area of wood, see photos. There are some scratches on the box from age and use, but they cleaned up nicely with furniture cleaner and polish. It is a heavy set weighing in at 8 lbs.
All said, it is a beautiful and lovely piece to add to your collection or game room.