VINTAGE WEIGHTED WOODEN CHESS SET COMPLETE IN A WOODEN BOX KING 85mm JAQUES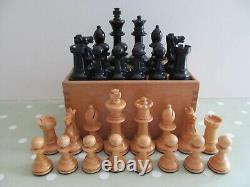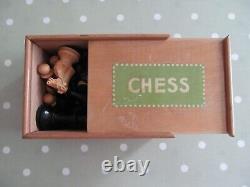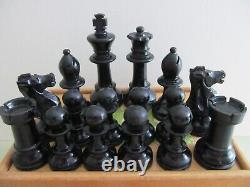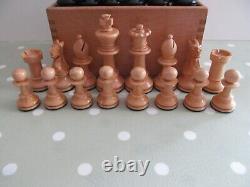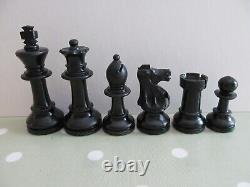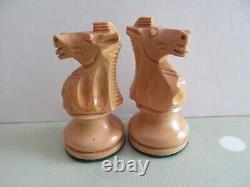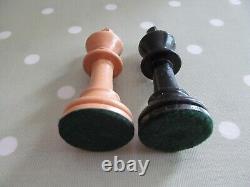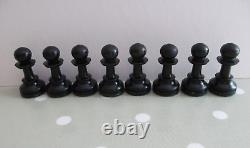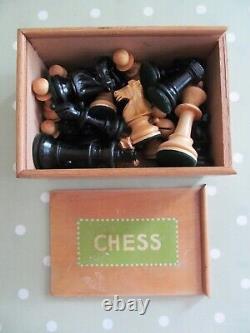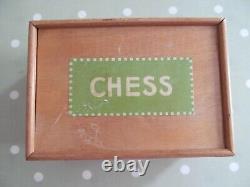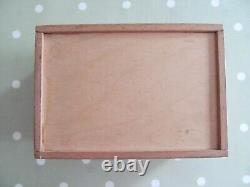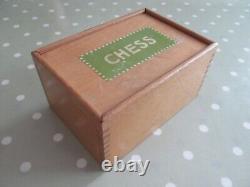 VINTAGE WEIGHTED WOODEN CHESS SET. IN A WOODEN BOX WITH A GREEN LABEL. A GOOD QUALITY WEIGHTED WOODEN STAUNTON PATTERN WITH FELTED BASES.
UNSURE OF AGE OR MAKER, BUT COULD POSSIBLY BE JAQUES? THE BOX MEASURES APPROX 170mm X 115mm X 90mm. PLEASE NOTE THERE IS NO BOARD INCLUDED.
THE SET IS COMPLETE AND IN OVERALL GOOD CONDITION WITH SOME LOSS OF VARNISH TO THE BLACK PIECES. THE BOX SHOWS A LITTLE WEAR.
FOR CLARIFICATION, PLEASE SEE PHOTO'S. ANY QUERIES, PLEASE LET ME KNOW.